Vinyl Floor Strip and Seal Darwin
The leading choice for floor stripping and sealing, including vinyl floor strip and seals, vinyl floor restoration, vinyl floor cleaning, tile cleaning, tile sealing, and concrete sealing in Darwin.
Call us now
Thank you! We will get back in touch with you within 48 hours.
Oops! Something went wrong while submitting the form.
Vinyl Strip and seal Darwin
Serviced By:
Is your vinyl flooring that is looking tired, wornout, and worse for wear? Maybe it's accumulated dirt over the years and doesn't look as good as it once used to. If this is the case, it's definitely time to strip and seal the vinyl. Here at Darwin Strip & Seal, we are Darwin's professional and affordable experts at all things vinyl flooring restoration and repair!

Vinyl floors are popular for their durability, versatility, and stunning aesthetics. However, over time, the wear and tear from daily use and foot traffic can diminish their shine and compromise their performance. To restore and maintain the pristine condition of your vinyl floors in Darwin, look no further than our team at Darwin Strip & Seal. With our professional floor stripping and sealing services, we provide a comprehensive solution to revitalise your vinyl floors and protect them from future damage.

Our vinyl surface sealers can give your flooring that stunning gloss look, matte finish, or a non-slip finish depending on your desired aesthetic and functionality. The final look of your floors is completely up to you! We will help you choose a vinyl sealant that is best suited for your home or business.

No matter the size of state of the flooring, our floor stripping and sealing technicians can transform your vinyl to look brand new again! The end result? A revitalised vinyl floor that lasts for years to come and leaves you 100% satisfied!
Call us now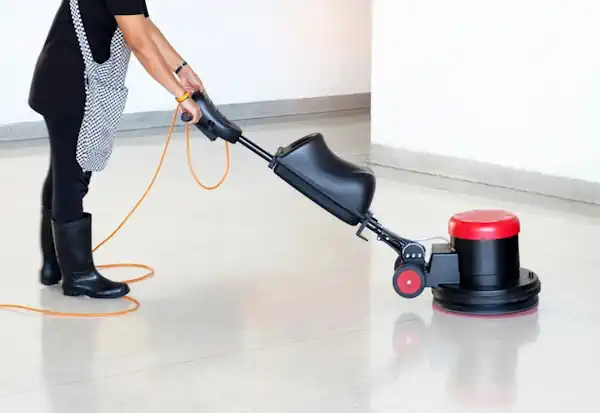 Our Vinyl Strip and Seal Process
Inspection and Preparation
Before starting the vinyl or linoleum stripping and sealing process, our team conducts a thorough inspection of the floors to assess their condition and identify any specific requirements. We also prepare the area by removing furniture and other obstacles that may hinder the process.
Stripping the Old Finish
Using high-quality stripping agents and specialised equipment, we strip away the old sealant and any accumulated dirt or grime. This step is crucial to prepare the surface for the application of the new sealant.
Cleaning and Rinsing the Floor
Once the old finish is removed, we thoroughly clean the floors using appropriate cleaning solutions. This step ensures the elimination of any residue from the stripping process and guarantees a clean surface for the application of the new sealant.
Cleaning and Rinsing the Floor
With the floor fully cleaned and rinsed, we apply a high-quality sealant of your choice that is specifically designed for vinyl floors. This sealant not only protects the surface but also enhances its appearance and provides long-lasting results.
Call us now
Need Vinyl Floor Stripping & Sealing Darwin?
CALL US NOW FOR A FREE QUOTE
Call us now
Quality Vinyl floor Restoration Services Darwin
Unlock the full potential of your vinyl floors with our vinyl floor restoration Darwin service. Prepare to be captivated by the enhanced appearance, increased durability, and improved cleanliness that our meticulous process delivers. Trust in our experienced technicians to provide floor restoration and repair services that will exceed your expectations. Elevate your space to new heights of elegance and functionality with Darwin Strip & Seal. Contact us today to embark on this transformative journey for your vinyl floors.
Commercial flooring restoration
Residential flooring restoration
School flooring restoration
Shopping Centre flooring restoration
Office flooring restoration
Factories flooring restoration
Hospital flooring restoration
Doctors Surgery flooring restoration
Medical Centre flooring restoration
Call us now
Benefits of Vinyl Floor Stripping And Sealing Darwin
Make your floors look amazing
Experience a remarkable transformation as we breathe new life into your Darwin vinyl floors. By meticulously stripping away accumulated dirt, grime, and old sealant layers, we uncover the true radiance of your floors. Witness the restoration of their original luster and be amazed by the enhanced appearance and captivating aesthetics that will rejuvenate your entire residential or commercial space.
Floors that last for years
Protect your investment and enjoy long-lasting beauty with our vinyl floor stripping and sealing service Darwin. The daily wear and tear that your floors endure can leave them vulnerable to scratches, scuffs, and stains. Through our careful process, we eliminate these imperfections and apply a resilient sealant that acts as a powerful shield. This protective layer enhances the durability of your floors, ensuring they can withstand the challenges of high foot traffic and retain their flawless finish for years to come.
Hygienic and Easy to Maintain
Maintaining a clean and sanitary environment is essential, especially in commercial spaces. Our vinyl floor stripping and sealing service goes beyond aesthetics by improving hygiene and cleanliness. By removing contaminants and creating a smooth, non-porous surface, we eliminate breeding grounds for bacteria, allergens, and dirt. This transformation makes regular cleaning more efficient and effective, contributing to a healthier and more inviting space for everyone.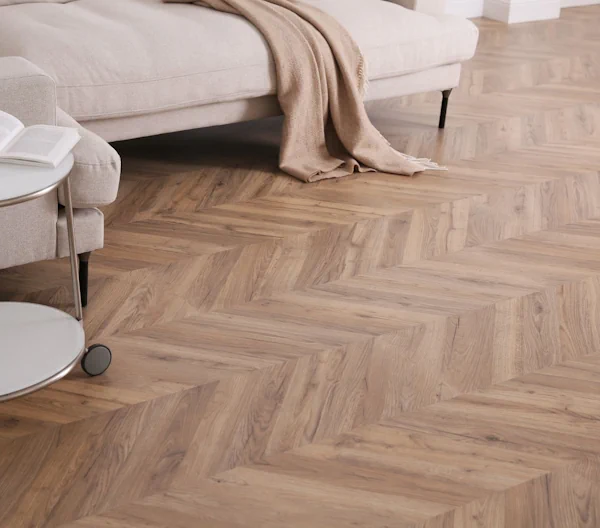 What are vinyl floors made from?
Vinyl floors are designed to cater to the demands of modern living while providing style, durability, and ease of maintenance. Constructed from multiple layers of PVC and a wear layer, vinyl flooring offers exceptional resistance to scratches, stains, and moisture. Its versatility allows for endless design options, replicating the appearance of hardwood, tile, or stone.

Vinyl floors are ideal for high-traffic areas, such as homes, offices, and commercial spaces, as they offer comfort underfoot and excellent sound absorption. With advancements in technology, vinyl flooring is now available in various formats, including planks and tiles, allowing for easy installation and customisation. Vinyl floors are not only practical but also eco-friendly. They are often made from recycled materials and can be recycled at the end of their lifespan, reducing environmental impact.

Extend the life and beauty of your vinyl floors with our professional sealing and cleaning services. Our team will apply a protective sealant to safeguard against stains and damage, while our thorough cleaning methods will remove dirt, grime, and allergens, leaving your floors spotless.
Call us now
The Major signs that your Vinyl floors need stripping & sealing
Faded or Discolored Appearance
If your vinyl floor has lost its original vibrant color and appears dull or discolored, it may be a sign that the protective layer has worn off. Stripping and sealing can restore its original shine and color, revitalizing the overall look of your floor.
Scratches and Scuffs
Excessive scratches and scuffs can accumulate over time, making your vinyl floor look worn-out and aged. If these marks are not easily removed with regular cleaning, it's an indication that the floor's protective layer needs to be stripped and resealed for enhanced durability and visual appeal.
Remove difficult stains
Stubborn stains that resist ordinary cleaning methods may indicate that the top sealant layer on your vinyl floor has deteriorated. By stripping the old sealant and applying a new one, you can effectively eliminate stains and prevent future ones, making maintenance easier.
Call us now
Your Darwin vinyl floor strip & seal Experts!
Darwin Strip & Seal is a reputable company specialising in floor restoration and maintenance services, servicing the Darwin area with expert floor sealing solutions for years! With hundreds of completed projects, we have developed expertise in handling various flooring types, especially vinyl. Our team consists of skilled professionals who have extensive knowledge and training in vinyl floor stripping and sealing. We stay up-to-date with the latest industry practices and use advanced techniques to deliver outstanding results to our clients.

We understand that every floor is unique, and different types of vinyl require specific approaches. At Darwin Strip & Seal, we tailor our services to meet the individual requirements of each floor. Our technicians assess the condition of your vinyl floors and recommend the most suitable approach for stripping and sealing, ensuring restored vinyl floors that will make your jaw drop!
Call us now
Frequently Asked Questions
How often should vinyl floors be stripped and sealed?
How long does the stripping and sealing process take?
What areas do you service?
How do I maintain the stripped and sealed vinyl floors?
Is vinyl floor stripping and sealing suitable for all types of vinyl flooring?
Can vinyl floor stripping and sealing remove deep scratches or stains?